The working speed of rolling bearings mainly depends on their allowable operating temperature. Bearings with low friction resistance and low internal heat generation are suitable for high-speed operation. When only bearing radial load, deep groove ball bearing and cylindrical roller bearing can be used to achieve higher speed. If combined load is applied, angular contact ball bearing should be used. The use of specially designed high-precision angular contact ball bearings can achieve extremely high speeds. The rotational speed of various thrust bearings is lower than that of radial bearings.
Rotation accuracy
For most machines, bearings with a tolerance of 0 are sufficient to meet the requirements of the host, but when there are strict requirements on the rotation accuracy of the shaft, such as machine tool spindles, precision machinery and instruments, deep groove ball bearings with higher tolerance grades should be used. Angular contact ball bearings, tapered roller bearings, cylindrical roller bearings and thrust angular contact ball bearings.
Rigidity
The rigidity of the rolling bearing is determined by the amount of elastic deformation that occurs when it is under load. Generally, this amount of deformation is small and can be ignored, but in some machines, such as machine tool spindle systems, the static and dynamic stiffness of the bearing Has a great impact on the characteristics of the system. Generally speaking, roller bearings have higher stiffness than ball bearings. Various types of bearings can also increase rigidity to varying degrees by properly "preloading".
Noise and vibration
The noise and vibration of the bearing itself are generally very low. However, for small and medium motors, office machinery, household appliances and instruments that have special requirements for noise and smooth operation, low-noise bearings are usually used.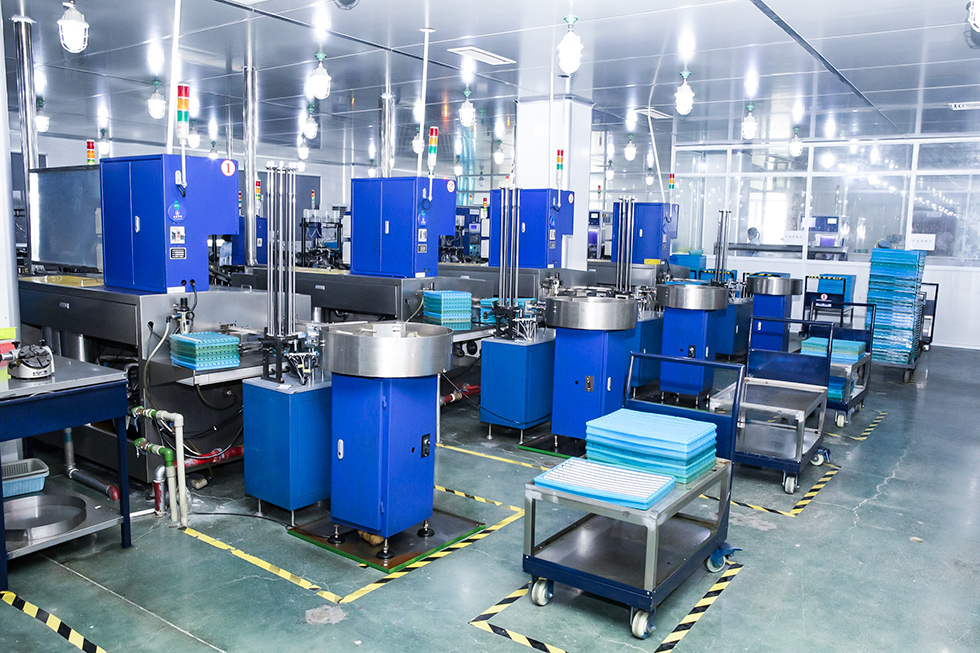 _S7A5253
Axial movement
The most common configuration of bearings is to install a set of axially positioned "co-locating bearings" at one end of the shaft, and a set of axially movable "traveling bearings" at the other end to prevent the shaft from thermal expansion and contraction Stuck phenomenon occurs. Frequently used "travel bearings" are cylindrical roller bearings with no ribs in the inner ring or outer ring. In this case, the interference between the inner ring and the shaft or the outer ring and the housing hole can be interference fit. Sometimes non-separable deep groove ball bearings or spherical roller bearings can also be used as swimming bearings, but during installation, the inner ring should match the shaft or outer ring and the housing hole to select a clearance fit to ensure that the inner ring or outer ring has Enough freedom of axial movement.
Friction torque
The friction resistance of the ball bearing is smaller than that of the roller bearing. When the pure radial load acts, the friction resistance of the radial contact bearing is small; when the pure axial load acts, the friction resistance of the axial contact bearing is small; when the combined load acts, the bearing contacts Angular contact bearings with an angle close to the load angle have the least frictional resistance. In instruments and machinery that require low friction torque, it is more appropriate to use ball bearings or cylindrical roller bearings. In addition, low-friction torque bearings should avoid contact seals. At the same time, it is recommended to use oil drip lubrication, oil gas lubrication or other lubrication methods that are beneficial to reduce friction.
Installation and disassembly
Bearings with cylindrical inner holes are used in machines with frequent installation and disassembly. Separate angular contact ball bearings, tapered roller bearings, separable cylindrical roller bearings, needle bearings and thrust bearings should be preferred. Bearings with conical inner holes can be installed on the journal, or on the cylindrical journal with the help of adapter sleeves or withdrawal sleeves, which is very convenient for installation and disassembly.